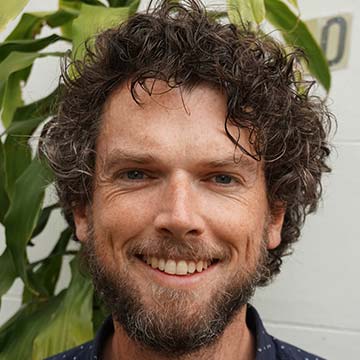 Dr Killian Quigley is Research Fellow at the Institute for Humanities and Social Sciences. He earned his PhD in English at Vanderbilt, where he specialized in the relationship between natural history and the aesthetics of spectacle in eighteenth-century Britain and France. He was subsequently awarded the inaugural postdoc at the Sydney Environment Institute, University of Sydney.
Killian's primary works reside at the intersections of the environmental humanities, literary studies, the history and philosophy of science, and aesthetic theory. His first book, Reading Underwater Wreckage: An Encrusting Ocean (2023), furnishes a novel theoretical model for interpreting shipwrecks and other drowned matters as junctures of artefact and ecofact, human remains and emergent ecologies, and so forth. A second, and well-advanced project, The Water Poets: Aqueous Poetics, 1630-1820, examines the figures of sea-going and submersion in seventeenth- and eighteenth-century English poetry in relation to histories of salvage and submarine science. Another ongoing inquiry, Waves and Places, works between narratology and geographic theory to explore literatures of sea-level rise, with a special focus on the status of oceanic—and more broadly liquid—place.
At the Sydney Environment Institute, Killian was research leader for the Unsettling Ecological Poetics and Ocean Ontologies projects. He is an Associate of the Oceanic Humanities for the Global South research group. The Association for the Study of Literature and Environment featured Killian as its scholar of the month in early 2021. In 2023, he will serve as Visiting Fellow at the Institute of the Humanities & Global Culture at the University of Virginia.