This talk will explore the demands of criticism at the present moment, assessing a number of recent calls for new methods, including those that seek to promote a new mood for criticism. The arguments of my recent book, Bleak Liberalism, will be discussed in relation to these larger debates, and a case will be made for the importance of the tradition of normative critical theory to the challenges we face both inside and outside the academy.  
 
Biography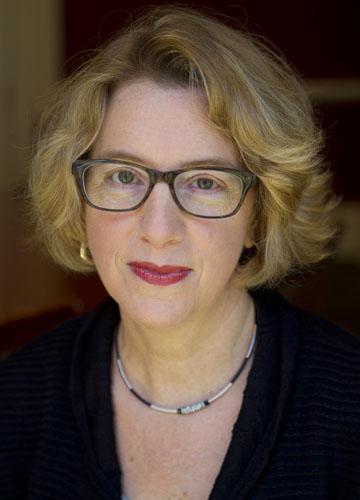 Amanda Anderson joined the Brown faculty in 2012 as the Andrew W. Mellon Professor of Humanities and English and became Director of the Cogut Center for the Humanities in 2015. She is a literary scholar and theorist who has written on nineteenth-century literature and culture as well as on contemporary debates in the humanities. Her books include Bleak Liberalism (Chicago, 2016), The Way We Argue Now: A Study in the Cultures of Theory (Princeton, 2006), The Powers of Distance: Cosmopolitanism and the Cultivation of Detachment (Princeton, 2001), and Tainted Souls and Painted Faces: The Rhetoric of Fallenness in Victorian Culture (Cornell, 1993).  From 2008-2014, she served as the director of an interdisciplinary summer institute, the School of Criticism and Theory, which is hosted by Cornell University. Prior to joining the Brown faculty, she taught at Johns Hopkins University, where she served as department chair from 2003-2009.
In her latest work, Bleak Liberalism (Chicago, 2016), Professor Anderson asks: Why is liberalism so often dismissed by thinkers from both the left and the right? To those calling for wholesale transformation or claiming a monopoly on "realistic" conceptions of humanity, liberalism's assured progressivism can seem hard to swallow. Bleak Liberalism makes the case for a renewed understanding of the liberal tradition, showing that it is much more attuned to the complexity of political life than conventional accounts have acknowledged.
Amanda Anderson examines canonical works of high realism, political novels from England and the United States, and modernist works to argue that liberalism has engaged sober and even stark views of historical development, political dynamics, and human and social psychology. From Charles Dickens's Bleak House and Hard Times to E. M. Forster's Howards End to Doris Lessing's The Golden Notebook, this literature demonstrates that liberalism has inventive ways of balancing sociological critique and moral aspiration. A deft blend of intellectual history and literary analysis, Bleak Liberalism reveals a richer understanding of one of the most important political ideologies of the modern era.